Laboratory Gloves Sizing according to EN420
Laboratory Gloves Sizing, including gauntlets and reusable gloves, is defined by the EU standard EN 420 where glove sizes are defined according to palm circumference and hand length as well as minimum glove length.
Choosing the right size of laboratory gauntlets or replacement gloves is key as it affects the dexterity and comfort of the working hand.
You can download and print to scale the following glove size chart and place your hand over it to help you find your size of gloves. Alternatively, please follow the instructions below, take your hand measures and follow the guidance on the table provided.
Laboratory Gloves Sizing by Hand Measurements
To find out your glove hand size on the table below, firstly, you will need a measuring tape to take your hand circumference and your hand length. As a result of these two measures, you will be able to determine your hand size. Additionally, you will be able to determine which glove length is the right for you. Please ensure that this is equal or above the specified.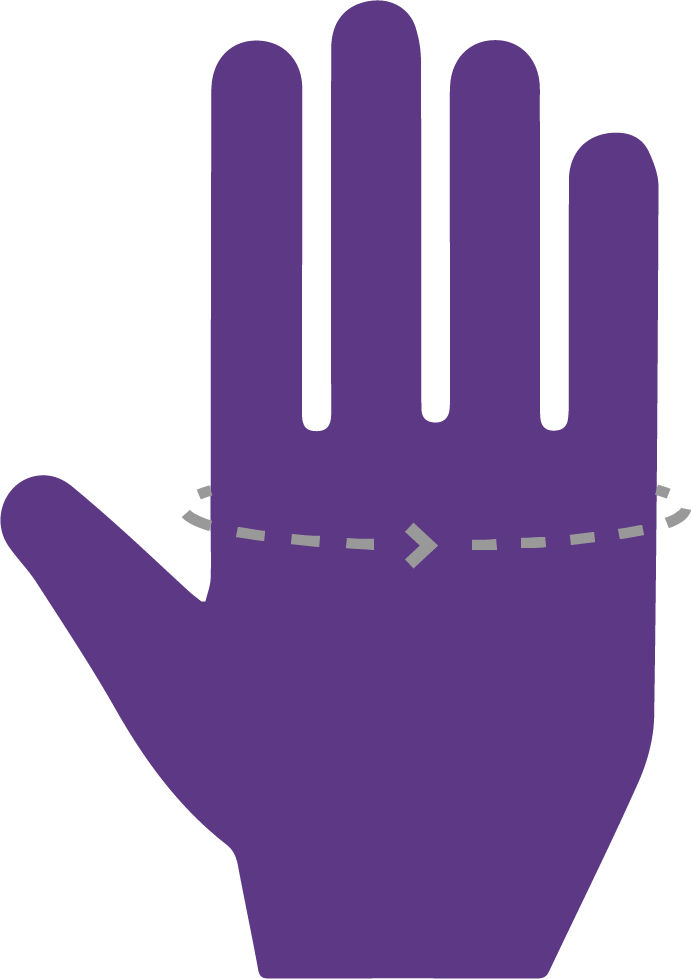 Hand Circumference
Lay your hand flat with fingers together and wrap the measuring tape around the knuckles, leaving your thumb out.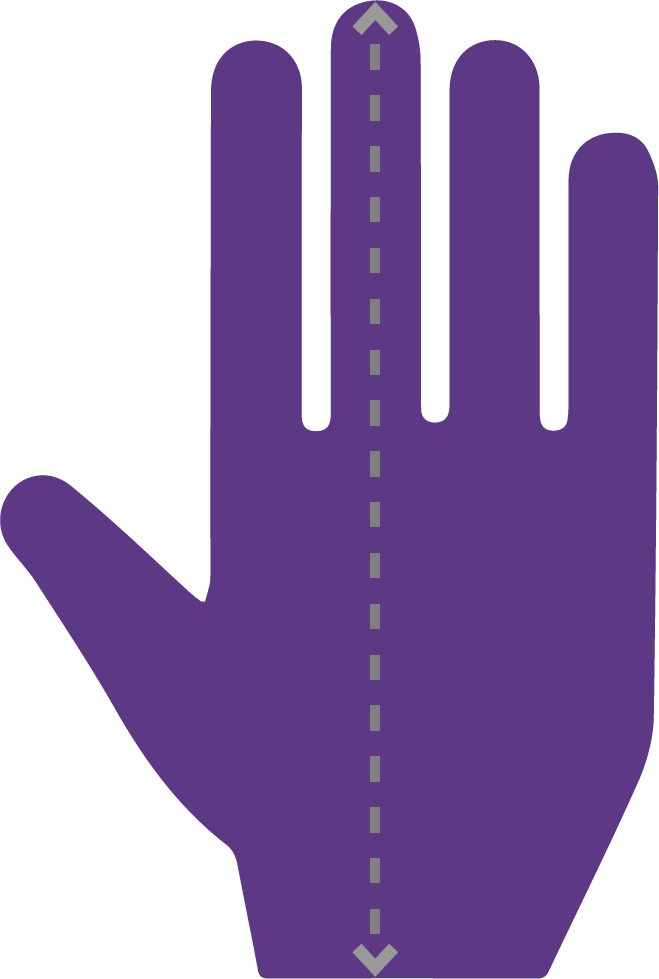 Hand Length
Open up your hand and keep your fingers upright. Measure from the tip of the middle finger to the base of the hand.